DESIGNED BY BUILDERS FOR BUILDERS
We know how valuable your time is. We know you show up to work every day loaded to the gills with expensive tools necessary to get the job done. That's why we designed an entirely new platform that lets you upload all your tool photos and leaves the rest to us. We organize your photos and fill in all your tool information so that managing your equipment becomes a breeze. Once your photos are uploaded, we'll send you "Warning, Contents Registered with PowerTool Safe™" stickers for your work vehicles and job trailers. Letting the world know not to mess with you can save time and money and cut your losses. Start today and get the peace of mind that only comes with being organized and prepared.
Save Time and Money
Having all your records in one place makes it simple to share information. With the click of a button, generate an accurate, detailed list of your equipment and send it directly to your insurance agent. Having a schedule of equipment can save you hundreds annually on theft insurance. In today's Industry, theft is an ever increasing threat. Having your information organized and all the tools you need to report your losses give you an incredibly effective plan of action should you experience the unthinkable.
• Time Saved
• Money Saved
• Equipment Organized
• Having a Plan of Action In Place
• Peace of Mind Achieved
Stolen Tools
Experience Theft Annually
Tool Tracking is not just "Where are my tools?"
You know the importance of taking care of the equipment you rely on to earn an honest living. Occasionally tools break and require repair whether they are under warranty or not. Having instant access to purchase receipts can save you hundreds of dollars annually in expensive repairs.
Whether you are an individual or a company with several employees, keeping your equipment in good shape and in your possession can seem like a daunting task. When you join PowerTool Safe™, we do all the heavy lifting for you.
As you grow your company and add employees, your investment in them also means an even greater investment in equipment. Having the ability to instantly hand an employee a full list of the tools assigned to them empowers you to hold them accountable and ensure your tools don't walk off.
Successful businesses understand the importance of organization. Having the instant ability to provide a full detailed list of your equipment can earn you substantial savings on theft insurance. Some of our customers save thousands of dollars annually with this feature.
Successful businesses also rely on communication, flexibility, and teamwork. Shouldn't your tool tracking do the same for you? If you experience loss, having instant comprehensive reporting with the capacity to search Craigslist and E-Bay for your goods is just the beginning. Our online database is available to law enforcement and pawn shops so that we can all work together as a team to bring your hard-earned equipment home to you.
Your peace of mind is our business.
Did a store give you a transfer code when you bought your tool?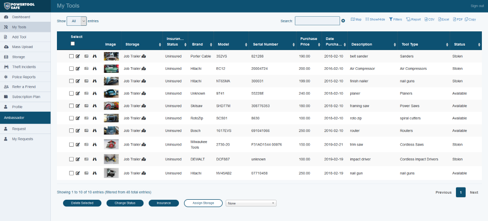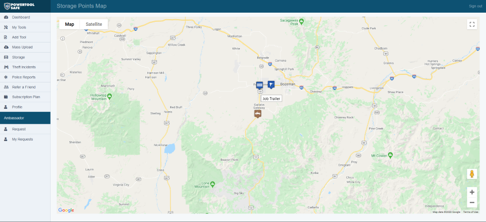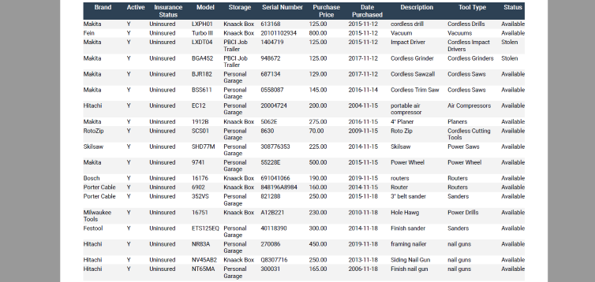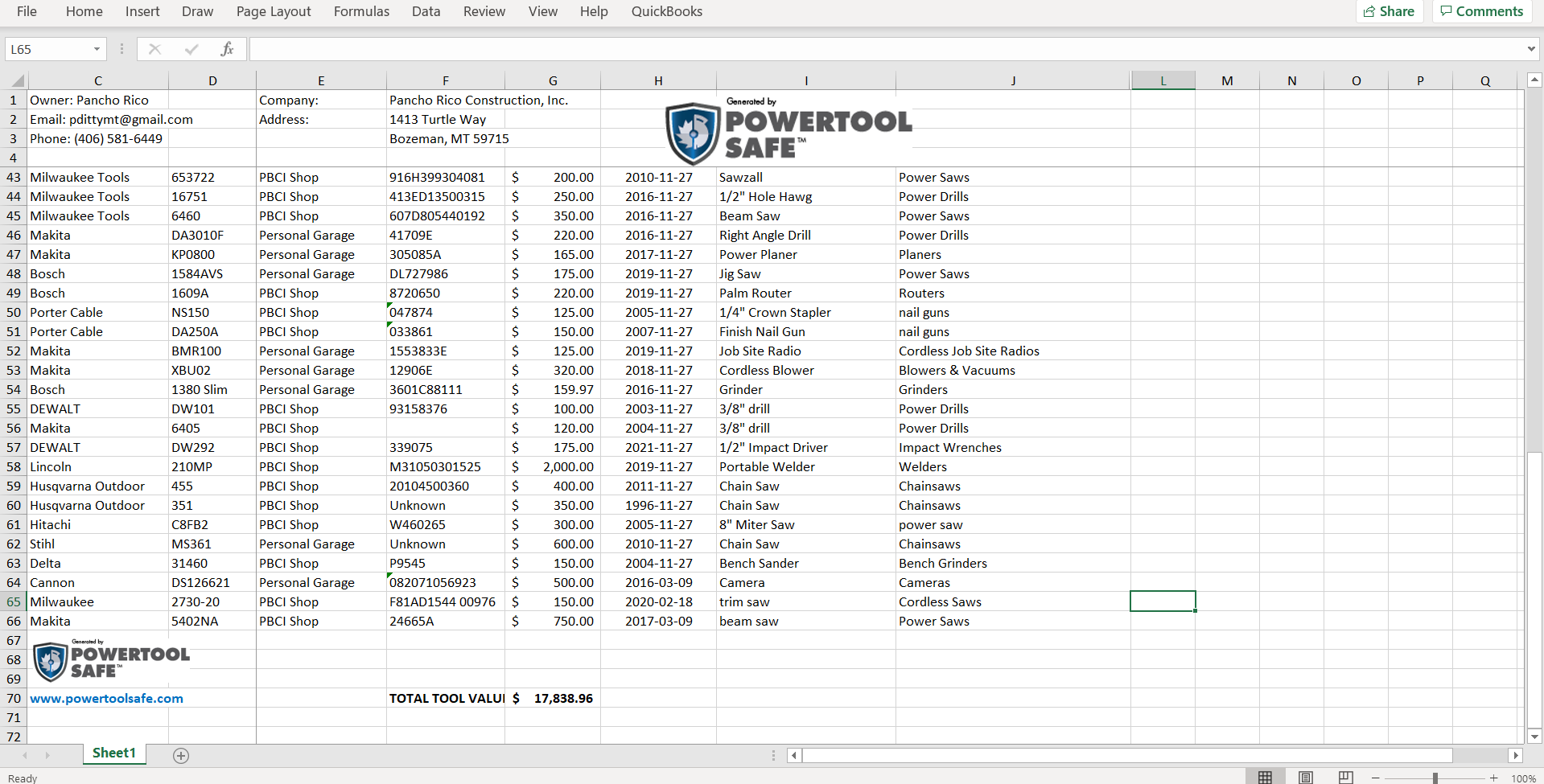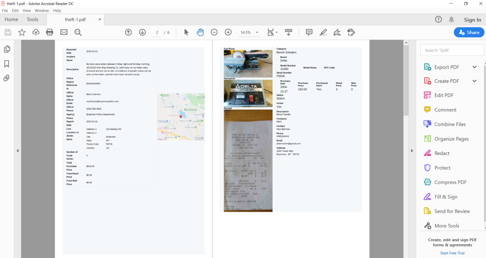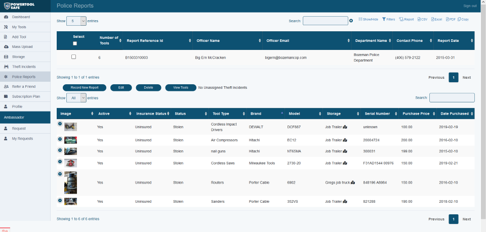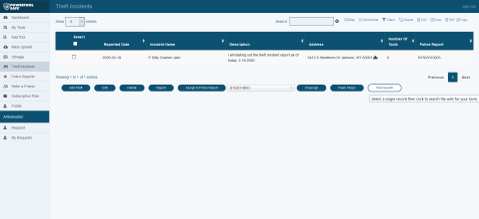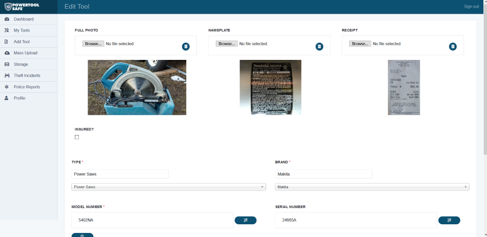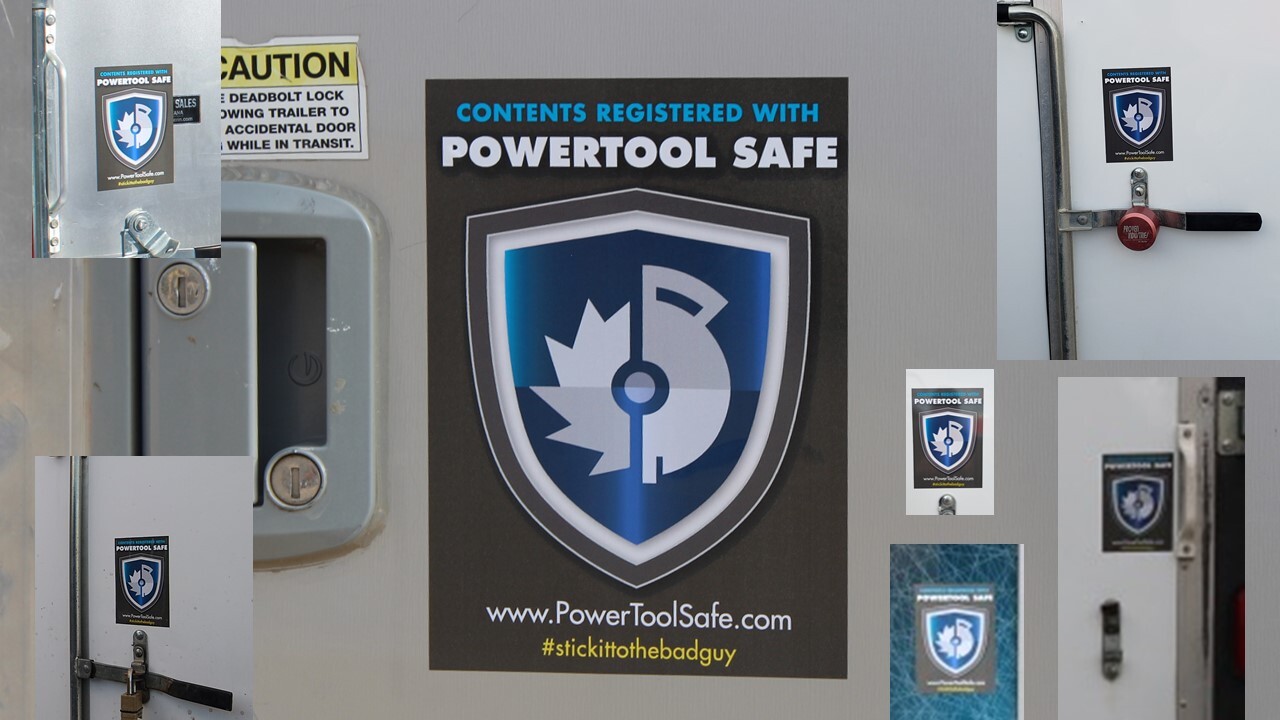 Know exactly what you have
Know exactly where it is
Accountability
Save on insurance
Create Theft Reports
Attach Police Reports
Search for your stolen goods
Purchases and Warranties
Deter Thieves